El 13th Biennial Meeting of 4A (AAAA 2022) se llevará a cabo de manera virtual desde el viernes 24 de Junio hasta el sábado 26 de Junio del 2022.
La doctora Maryse DELEHEDDE dará una charla titulada «Protein markers towards a functional approach to male fertility» en este importante evento de reproducción animal!
Estén atentos para obtener más información sobre el enfoque 4MID para evaluar la calidad del semen como un acercamiento funcional a la fertilidad masculina.
Todos los detalles en la página web 4A: aquí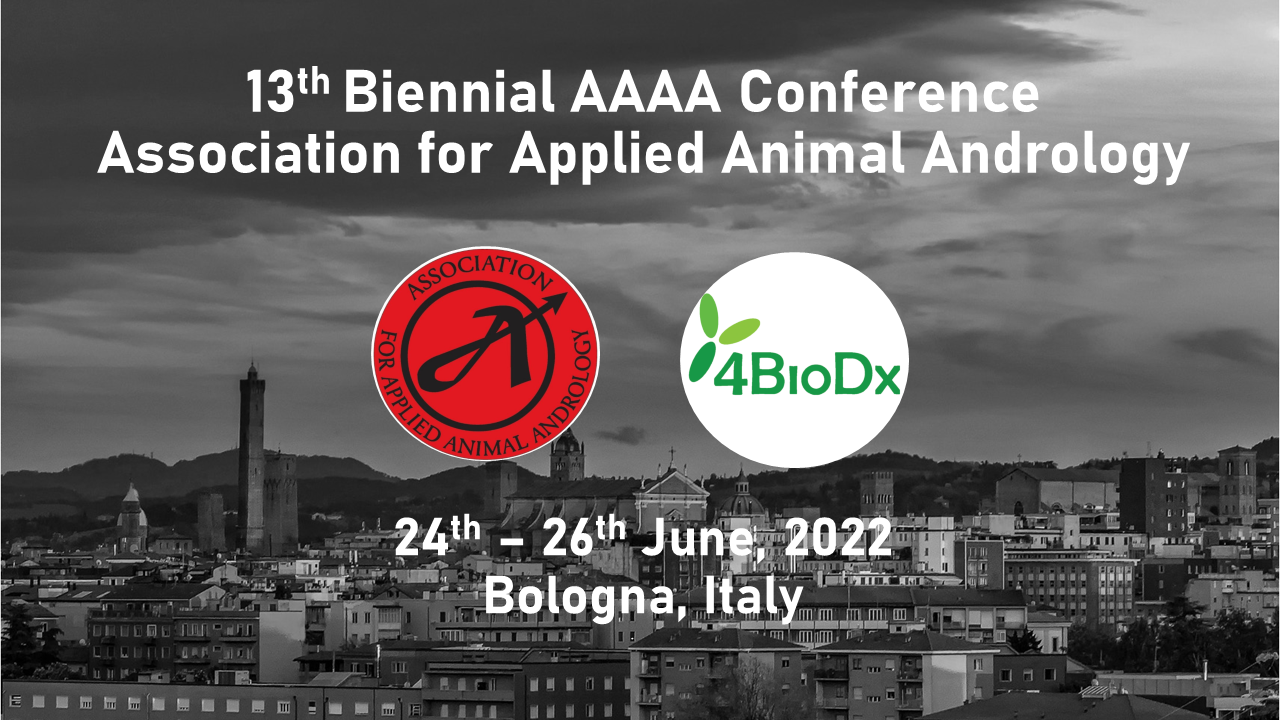 La Association for Applied Animal Andrology (4A) es una organización internacional que tiene como objetivo promover información útil y crucial en reproducción animal aplicada en beneficio de investigadores, líderes de la industria, estudiantes, profesionales, educadores, criadores de animales y cualquier miembro interesado de el público.
Email: animalandrology@gmail.com
Facebook: Association for Applied Animal Andrology.
Website : https://www.animalandrology.org
¡Visite también nuestro sitio web www.4biodx.com o nuestra página de facebook  para obtener más información sobre nuestros productos o próximo evento!
Nos vemos pronto!
4A 2022 y 4BioDX